Are you interested in pursuing digital marketing as a career? If so, the first step is to decide on an educational program that will help you learn everything there is to know about digital marketing. An online digital marketing program offers the opportunity for college students to increase their knowledge and understanding of this ever-evolving industry in a way that fits into their already busy lifestyles. It also provides them with access to up-to-date resources, support from instructors and peers, flexibility to continue learning even when life throws curveballs, and much more! Read on for an overview of what you can expect from an online digital marketing program.
Overview of Digital Marketing
Digital marketing is the process of using digital technologies to create and promote a brand, product, or service. It can be used for many purposes such as driving sales, increasing engagement with customers, and gaining insights into consumer behavior. Digital marketing includes everything from search engine optimization (SEO) to content creation to email campaigns. It can be an incredibly powerful tool when used properly.
At its core, digital marketing is all about connecting with consumers in a meaningful way. By leveraging data-driven insights and creative strategies, marketers can target potential customers accurately and efficiently. SEO helps brands show up in more relevant search results while content creation allows companies to engage with users through informative blog posts and social media posts. Email campaigns allow marketers to reach out directly to individual customers with personalized messages tailored to their interests and needs. Overall, the goal of digital marketing is to develop relationships with customers that go beyond basic transactions and result in building brand loyalty over time.
Digital marketing also enables marketers to track the performance of campaigns in real time by collecting essential metrics from various sources such as website analytics or ad platform analytics. This allows businesses to make informed decisions on where best practices should be implemented or adjustments should be made for future campaigns. With an ever-changing digital landscape, businesses need to stay ahead of the curve by monitoring trends in consumer behavior regularly and adapting quickly as necessary.
The possibilities that come along with digital marketing are endless – but only if it's done correctly! Successful execution requires careful planning, setting clear goals for what you want your campaign to achieve, understanding how digital channels interact with each other and creating a data-driven plan that accounts for every aspect of your online presence.
Benefits of Pursuing an Online Digital Marketing Program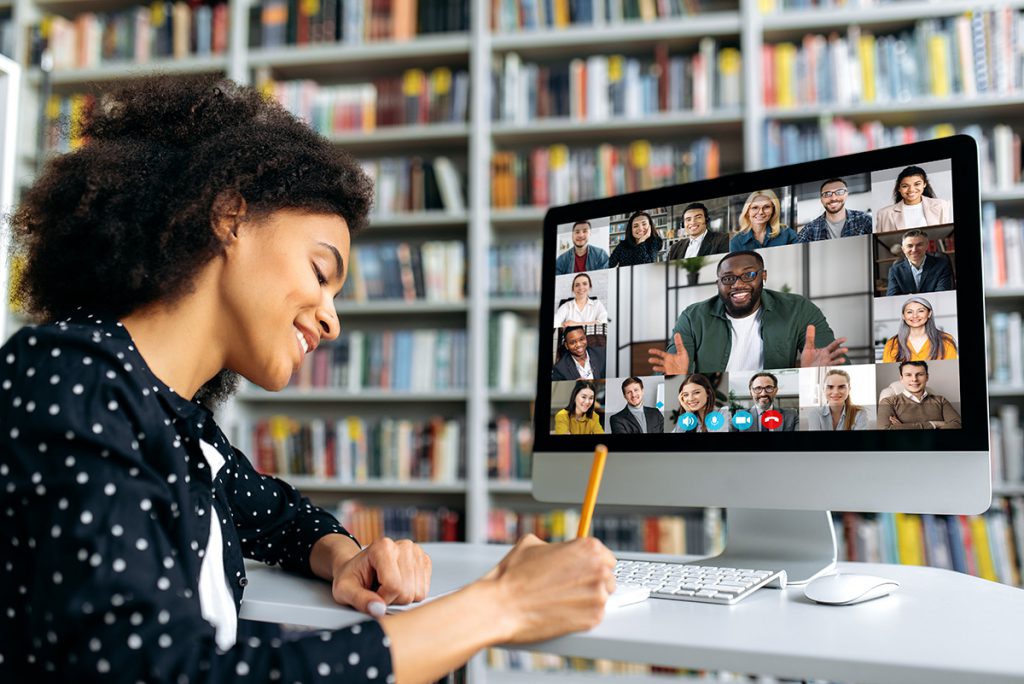 Pursuing an online digital marketing program is a great way to gain the necessary skills and knowledge to excel in the field of digital marketing. With the increasing demand for digital marketing professionals, having a good understanding of the latest trends and techniques can help you stay ahead of the game. An online digital marketing program offers several advantages that can help you achieve success in this growing industry.
One advantage of pursuing an online digital marketing program is the cost. Many online programs are more affordable than traditional in-person programs, allowing students to study from anywhere with access to the internet. This makes it convenient for those who cannot attend classes on campus or who want to pursue their studies at their own pace. Additionally, since course materials are available online, there is no need to purchase textbooks or invest in expensive software programs.
Another benefit of pursuing an online digital marketing program is convenience. Studying from home allows students to fit their studies into their schedules without having to rearrange work or family responsibilities. Online courses also provide greater flexibility when it comes to meeting deadlines and completing assignments as they can be accessed anytime, day or night.
Finally, pursuing an online digital marketing program gives you access to experienced instructors and mentors who can provide valuable insights into the industry. Online programs provide students with access to experienced professionals who have firsthand experience working in the industry and can offer valuable advice on how best to succeed in this competitive field. Instructors often make themselves available for one-on-one interaction with students through messaging platforms and webinars, providing a personalized learning experience tailored specifically to each student's needs.
About the Laurus College Web Design and Development Program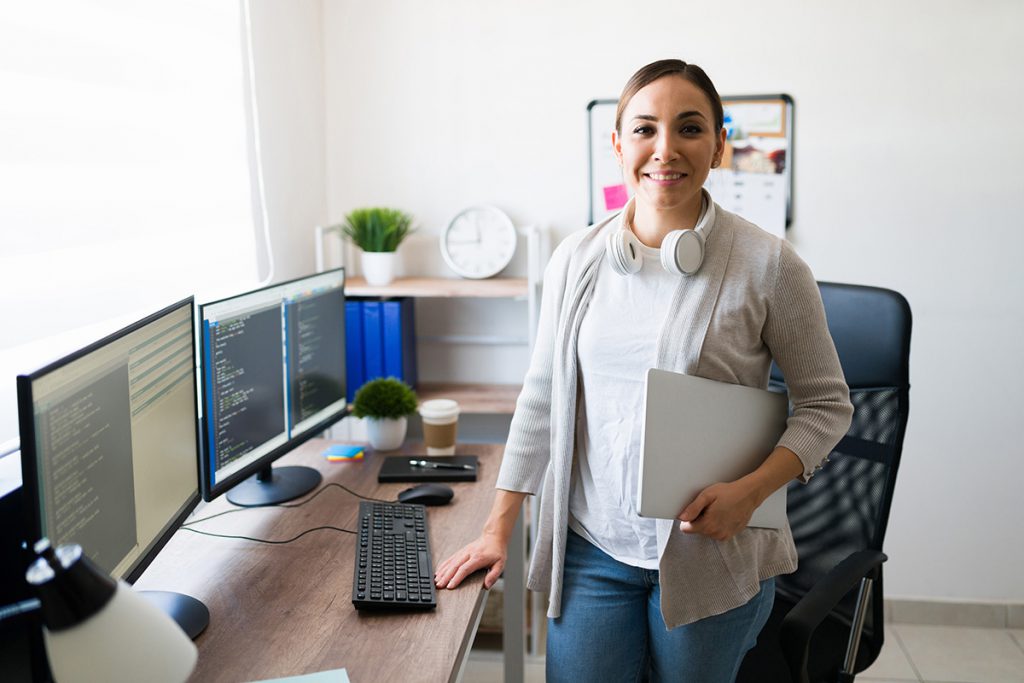 Laurus College offers a 48-month* Bachelor of Science Degree program in Web Design and Development. Our program is designed to provide the practical training, technical skills and industry support it takes to excel in the digital marketing field.
During this program, you will discover how to employ design principles to make captivating and efficient designs. You'll also learn how to handle and create social media communities online, craft touchpoints that drive user conversions, and construct written, graphic-based and multimedia content for web pages and social networks.
Topics Covered in a Digital Marketing Program
When you pursue an online digital marketing program, you will gain an understanding of the latest trends and techniques in the industry. Topics covered include Search Engine Optimization (SEO), Social Media Marketing, Online Advertising, Web Analytics & Measurement, Content Strategy & Management, Email Marketing and Mobile Marketing.
Search Engine Optimization (SEO) involves optimizing websites so that they can be easily found by users when they conduct searches on major search engines like Google or Bing. This topic provides students with an understanding of how SEO works and how to use specific tools and techniques to improve website rankings.
Social Media Marketing focuses on using social media platforms such as Facebook, Twitter, LinkedIn, YouTube and Instagram to create campaigns aimed at driving traffic and engagement with customers. In this topic, students learn about creating effective social media strategies and campaigns as well as measuring their success.
Online Advertising teaches students about the different types of online advertising available such as display ads, search engine ads, sponsored content and native ads. Students also learn about targeting audiences through demographic data and analyzing ad performance through tracking metrics like impressions and click-through rates.
Web Analytics & Measurement is a topic that covers topics such as tracking data from website visitors' behavior on websites or campaigns; setting up goals; analyzing customer segments; determining customer demographics; understanding customer journey paths; discovering insights into user behaviors; A/B testing techniques; interpreting user data; determining ROI for online campaigns; developing dashboards for tracking data over time; reporting methods for presenting findings to stakeholders.
Content Strategy & Management focuses on curating content that resonates with target audiences while achieving strategic objectives related to brand awareness or conversions. Students learn about research strategies for identifying relevant topics of interest among target audiences. They also learn to create content plans aligned with business goals, develop editorial calendars, manage content creation processes using project management software tools like Trello or Asana, and optimizing content based on SEO best practices.
Email Marketing provides an in-depth study of email marketing tactics used by successful companies including topics such as email list segmentation strategies, crafting persuasive subject lines, designing aesthetically pleasing emails, and measuring email performance.
Mobile Marketing introduces students to mobile app development principles utilizing push notifications, SMS messaging strategies, and monetizing mobile apps.
Types of Courses Available in a Digital Marketing Program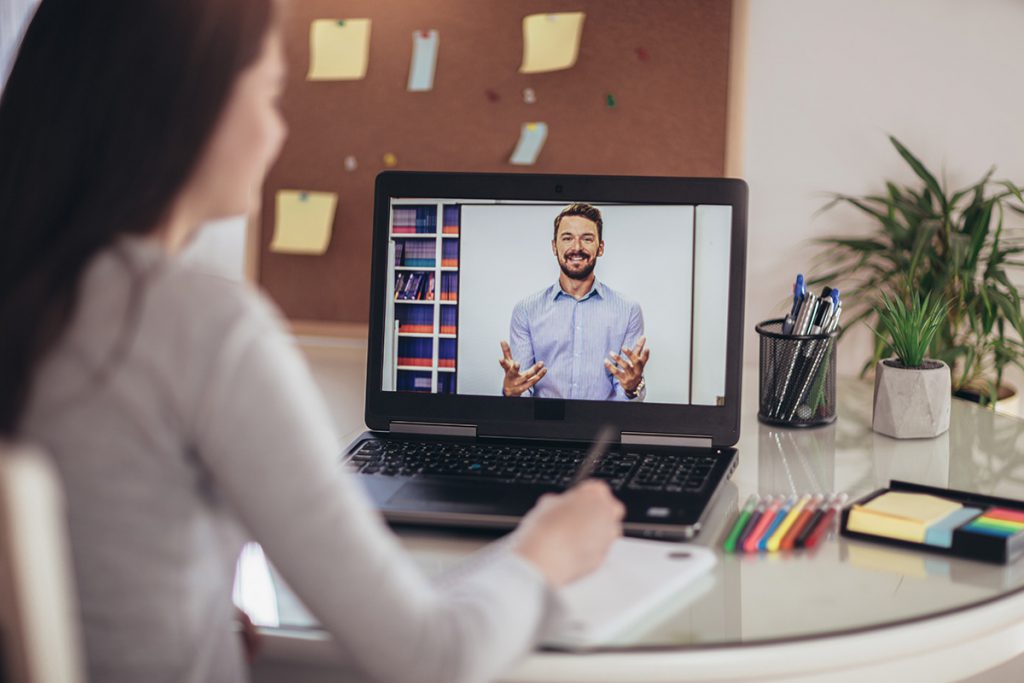 At Laurus College, our Web Design and Development program offers a variety of courses to help students gain the skills and knowledge they need to succeed in their careers. The courses that are found in our Web Design and Development degree program include: Digital Advertising, Content Creation, Community Management, Brand Management, Digital Strategies, Usability Design, and Graphic Design.
The Digital Advertising course teaches common traditional and modern marketing theories. It focuses on consumer behavior, sales management, and basic marketing principles and research. This course also examines marketing strategies for specific audiences. In addition, the course focuses on email marketing, growing an email list, and the in-and-out of managing email mailers. It also focuses on creation and management of pay per click ads and other types of online advertising as well as the creation, execution, and maintenance of an online ad campaign.
This Content Creation course outlines the skills necessary for writing on the web. It explores both short and long form writing with an emphasis on tone, grammar, and writing for specific audiences.
The Community Management course explores popular digital marketing channels. Topics include social media use, trends, audience, and advertising. It also teaches audience communication and mood/tone management, dealing with angry customers, creating and continuing online conversations, and other forms of community management. This class also focuses on determining audiences for specific channels.
Our Brand Management course focuses specifically on creating layouts for different online channels. How to create items for Facebook vs Twitter and how to set up websites specifically for sharing. It also goes over creating landing pages and managing brands across different channels.
The Digital Strategies course introduces students to analytics and its role in digital marketing. Students will learn how to gather and interpret customer metrics and use them to plan and develop online advertising campaigns through popular web platforms such as Google AdSense. The course will teach students how to set client budgets and achieve individual client goals by interpreting and applying data trends. Students will also learn how to integrate tracking pixels, plugins, and other metric gathering tools into their web solutions.
The Laurus College Usability Design course explores designing digital solutions specifically for ease of use. Topics include mobile development, designing for efficiency, audience testing, and experience design.
Our Graphic Design Basics course introduces students to the basics of design theory as it relates to web design. Students gain an understanding of the effective use of design elements such as points, lines, colors, shapes, & space to create examples that emulate current web design trends. Get introduced to building common layouts using design elements to create intentional visual hierarchies using visual weight and basic design principles. Work with wireframes to create custom prototypes of web pages and other design solutions and learn to incorporate peer critiques into their designs. Additional topics include art history, typography, color theory, and designing for different audiences.
All these courses build essential skills required in any digital marketing career path. With all these in your arsenal you can become a top marketer across all channels whether it's organic search engine optimization, paid advertising tactics, social media, email, or anything else related to digital marketing. No matter what you choose, having comprehensive knowledge in digital marketing will serve you well throughout your career!
Advantages of Choosing an Online Program Over Traditional Education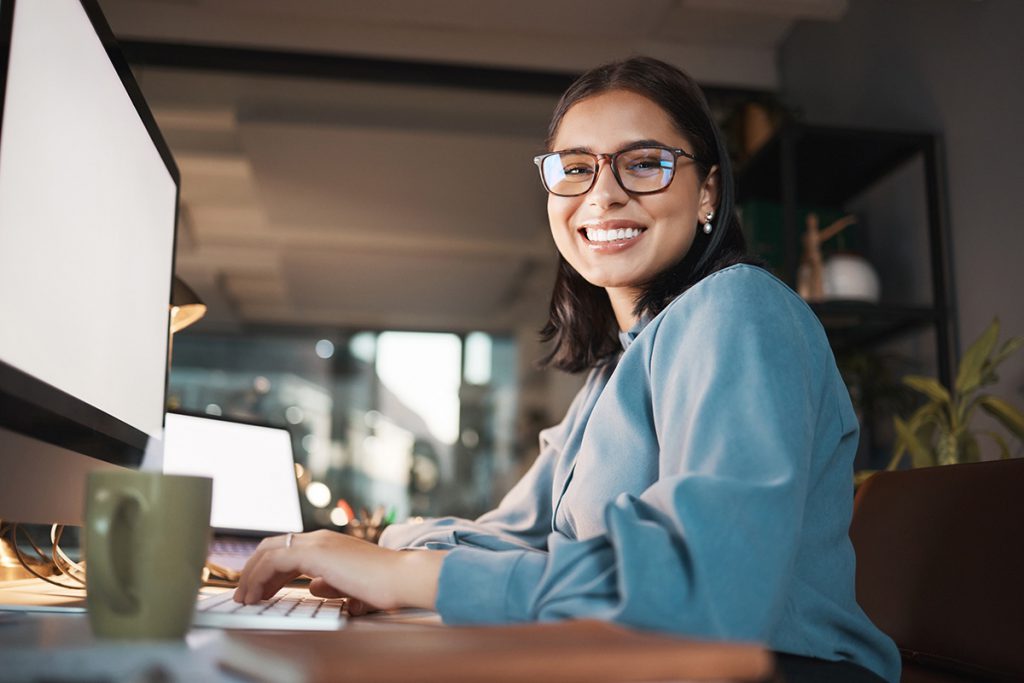 Online programs offer a level of convenience, flexibility and affordability that traditional education might not be able to match. With distance learning, students can access their course work online at any time and from any place with internet access. This makes it easier for working professionals who need to balance their studies with their day job or family responsibilities. Additionally, online courses often have no set schedule – allowing students to move through the material at a pace that works best for them. This is particularly useful for those who have difficulty concentrating in large lecture halls or find themselves easily overwhelmed in busy classrooms.
Furthermore, students enrolled in an online program don't have to worry about high tuition costs associated with attending college on campus. Many schools are now offering courses and even full degree programs online thanks to the fact that they don't need to bear the expense of maintaining physical infrastructure while still ensuring quality educational materials and instruction. Online programs also give students access to a wide range of resources like digital libraries, peer collaboration tools and distance mentorship opportunities that may not be available through traditional educational models. As such, many students find these benefits more than make up for any potential shortcomings associated with virtual learning environments like lack of face-to-face interaction or slower response times when communicating with faculty members.
Overall, there are numerous advantages of choosing an online program over traditional education which should be taken into account when deciding which form of education is right for you. Whether its convenience, flexibility or affordability – an online program offers something unique that cannot be found in a traditional classroom setting.
Tips for Succeeding in an Online Digital Marketing Program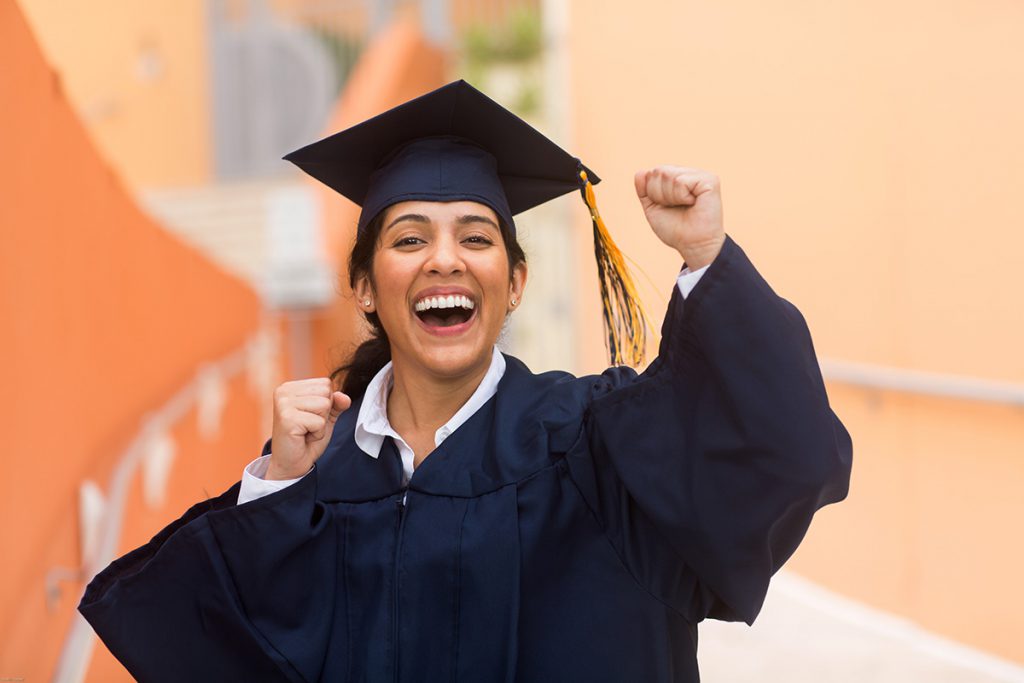 When it comes to succeeding in an online digital marketing program, there are many things that you can do to ensure success. The first thing to keep in mind is that it is important to set goals and objectives for yourself. Make sure that these goals are realistic and achievable and that you are willing to put in the hard work necessary to achieve them. Having a plan will help you stay motivated and focused on your studies.
Second, create a schedule for when you plan on studying and completing assignments. As with any school program, having a structured timetable will make it easier for you to stay organized and on track. Try breaking up your study time into manageable chunks throughout the day or week so that you don't get overwhelmed by the workload.
Thirdly, take advantage of all the available resources such as textbooks, lectures, tutorials, questions boards and more. These can be very helpful in understanding new concepts or reinforcing what you already know. Additionally, try connecting with other students via discussion forums or study groups so that you can collaborate and ask questions if needed.
Finally, don't be afraid to reach out for help if necessary! Most universities have dedicated tutors or counselors who are there to lend a helping hand when needed. Online digital marketing programs also have online support systems which provide assistance on various topics like SEO optimization or content creation strategies – take advantage of these whenever possible!
Final Thoughts on Choosing an Online Digital Marketing Program
Digital marketing is an essential tool for businesses to create online visibility and reach consumers. By understanding how digital marketing works, you can give your business the competitive edge it needs to succeed in today's market. Pursuing an online digital marketing program can provide you with the flexibility and convenience that you need to complete your education while still meeting your other obligations. With so many different types of courses available, you can tailor your education to meet your specific goals and interests. Online programs also offer unique advantages over traditional education, such as a more affordable cost of attendance and the ability to learn at your own pace.
The Laurus Web Design and Development Program
Are you looking for a way to make a successful career in digital marketing? Look no further than Laurus College! Our Web Design and Development program is an accredited online program that will give you the skills and knowledge required to succeed in this field. We are dedicated to providing students with a comprehensive education, including training in web design and development as well as SEO, email marketing, analytics and more.
With our flexible schedule options, you can take classes at your own pace while still gaining valuable experience. Plus, our experienced instructors are always available to help answer any questions you may have along the way.
Apply today to get started on your path towards success!