Chris Koehler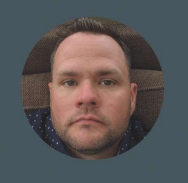 All throughout his childhood and adolescence, Chris Koehler found a profound longing to create art. During his high school years, Chris had a realization that creating art could be more than a hobby, it could be a profession. His passion to become a 3D artist and teach 3D arts has led Mr. Koehler to obtain MS Instructional Design and Technology from Full Sail University, BS in Computer Animation from Full Sail University, and Occupational Associated Degree from Laurus College.
While working in the industry, Mr. Koehler has found great joy in teaching and helping colleagues with technical issues. In 2007 that joy led him to take an instructor position at Laurus College. Chris feels that teaching his passion has become one of life's greatest gifts. He has found great pleasure helping his students achieve their dreams and playing a part in forever changing the lives of his students and their families.
When Chris is not lecturing at the college or working on freelance projects, he can be found along California's Central Coast hiking, freediving, and competing in archery tournaments.
Get the Skills for the Rewarding Career You Want
Is a fulfilling career and a brighter future right for you? Get more info...