Bushra Hage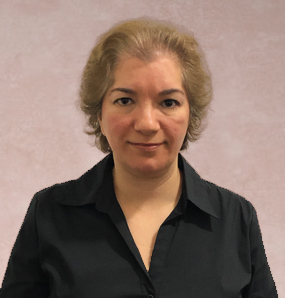 Bushra Hage holds a master's degree in Educational Technology and a bachelor's degree in Computer Science. After her graduation she worked as a Graphic Designer and Multimedia Production Specialist in many companies such as Rubicon Group Holding, ITG (Integrated Technology Group), and Rojas Publishing. Her favorite projects to work on during her career were corporate profiles, interactive product profiles of pharmaceutical drugs, and edutainment software for children.
Since 2005, she has focused her career on education. She has been passionately teaching web design, 2D animation, 3D modeling & animation, coding, and interactivity in many educational institutes in Southern California. California State University–Northridge and Moorpark College are examples of the many great places where Bushra has been enlightening students with hands-on knowledge about the beauty of this great field where technology and creativity interconnect.
Teaching at Laurus since 2014
Get the Skills for the Rewarding Career You Want
Is a fulfilling career and a brighter future right for you? Get more info...