Amy Hawkins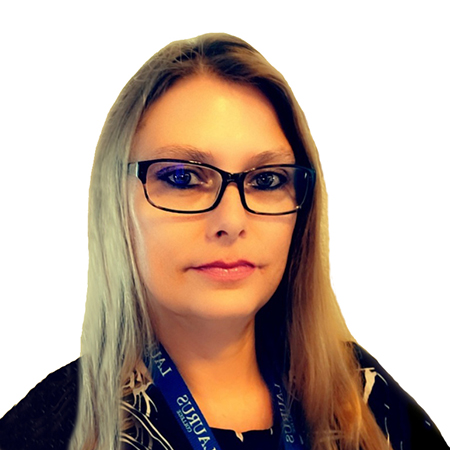 Amy Hawkins has over has over 22 years of experience in the medical field in various Medical Front & Back Office positions. She has been teaching in higher education for 15 years. After graduating with honors, Ms. Hawkins started out in medical records. She quickly worked my way up to the supervisor of the administrative front office, and long after that worked her way up to the Billing and Coding/ Business Office. Ms. Hawkins then worked my way into working in the Clinical Back Office. Where she learned how to schedule and assist with surgeries.
Ms. Hawkins has been teaching for 13 years in various medical programs, and was the Lead Trainer and Curriculumn Developer for new hire Medical Instructors. She feels very fortunate to be agle to teach what she has learned in the medical field.
Ms. Hawkins says that teaching helps to feed her passion for helping people and describes her teaching philosophy through a quote:
"When you teach what you love
and share what you know
you open eyes, minds, hearts and souls
To unexplored worlds."
-Author Unknown
Get the Skills for the Rewarding Career You Want
Is a fulfilling career and a brighter future right for you? Get more info...