Al Williams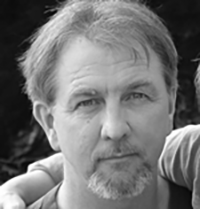 Al Williams has had the privilege of working directly under and being mentored by some amazing animation veterans who have worked for companies such as Sony Image, Disney, and CAT Media. Mr. Williams greatly appreciates the way they took the time to befriend and instruct him well beyond what was required. He believes that is why today he greatly enjoys working closely with his own students, in order to uniquely equip and prepare them for their own professional careers in the 3d animation industry.
Mr. Williams philosophy is that, while it is admirable to learn how to press a particular button in order to get a certain outcome, true greatness comes from ones' own passion to fully understand and appreciate the engineering and hard work that it took to get there in the first place; then to expand on that and creatively pass it on to those who would come after. Al would imagine that ultimately this is what truly defines what it means to be a professional in any field or discipline.
Teaching at Laurus since 2011
Get the Skills for the Rewarding Career You Want
Is a fulfilling career and a brighter future right for you? Get more info...