Career-Focused Higher Education is Thriving on the Central Coast
By Karen V. Edwards, Ph.D., Laurus College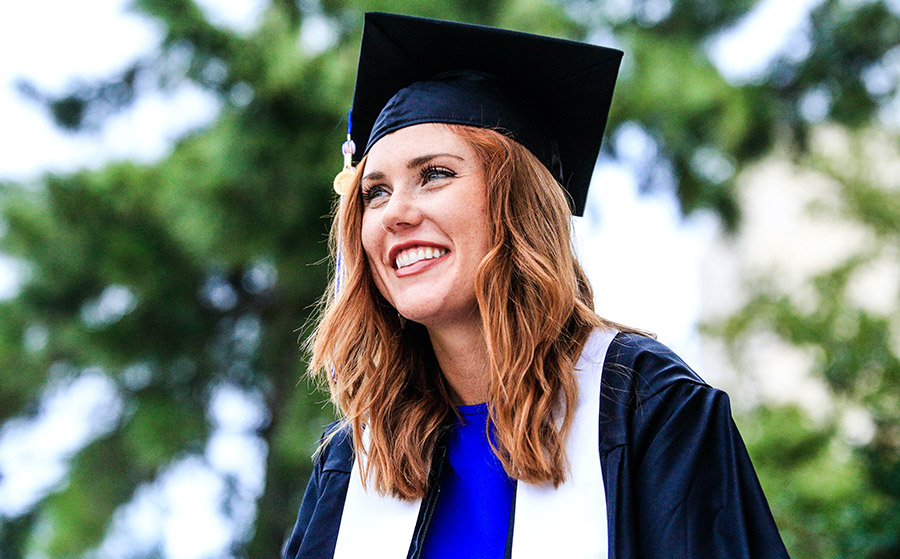 Access to bachelor's degrees and specialized training is vital for those living on the central coast. Recently, Glen Morris (President and CEO of the Santa Maria Valley Chamber of Commerce), published a very important article in the Santa Maria Times on the impact of access to local bachelor's degree programs. Morris wrote that "Many first-time college-going students need to work while going to school to support themselves and their families. Working adults looking to upskill for job advancement can't relocate to attend school away from home."1
The good news is that there are several institutions who are working to meet the community needs that Glen Morris eloquently pointed out. Colleges offering bachelor's degrees or higher, with campus locations between the Santa Maria and San Luis Obispo metro areas include:
For prospective students, it's important to understand that each institution and organization has its own unique specialty. For example, Laurus College is a great match for students who are working full-time and looking for a career-focused education. The bachelor's degree programs at Laurus College provide flexible scheduling and online class options for the fields of Business, Digital Arts & Computer Animation, IT & Network Systems, and Web Design & Development. Laurus College also just launched a brand new bachelor's degree program in Audio Production.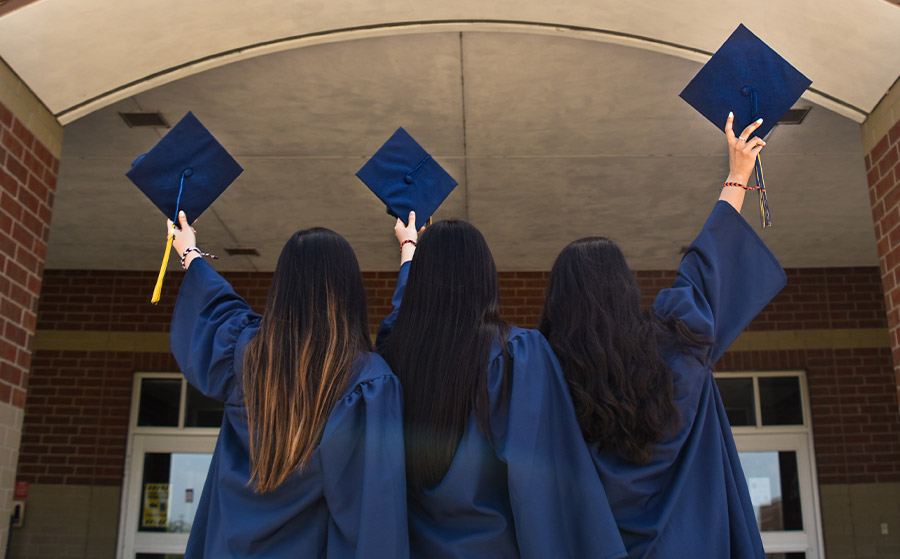 Other schools also offer online learning models to meet student needs. At Brandman University, many courses are taught online with a once a week on-campus sessions.2 In addition, Brandman University's MyPath™ offers a competency-based, self-paced program, which is helpful for working adults. In this program, "your prior work experience can assist you in passing courses quickly."3 MyPath™ includes specialized majors like Supply Chain Management and Logistics, GIS and Data Analytics, and Marketing. In total, there are over thirty accredited bachelor's programs for students to choose from at Brandman University.
Another college that offers a wide variety of specialized programs and degree offerings is the University of La Verne. For more than 45 years, the University of La Verne's Vandenberg Campus has "served members of the military stationed at Vandenberg and the surrounding community by offering accelerated degree programs in a flexible, military-friendly learning environment."4 Today, students on the Central Coast have a variety of options to choose from that include everything from accelerated courses to interactive online models. In total, the University of La Verne offers over fifty undergraduate majors, in addition to master's and doctoral degree programs.
San Luis Obispo College of Law also embraces the flexibility of virtual learning by offering remote classes that emphasize practical skills.5 While traditional law schools have residential programs, the San Luis Obispo College of Law was, "one of the first two California accredited law schools approved to offer a separate hybrid online JD program, not as an emergency reaction to the recent Coronavirus crisis, but more than three years ago as part of our planned program expansion."6 As a result, this helps students who can't afford to move or don't have time to travel to regular classes. San Luis Obispo College of Law is innovating the way we think of law school and helping prepare legal professionals in the community, along the way.
Founded in 1901, California Polytechnic State University (Cal Poly), in San Luis Obispo, has a long history of educational excellence. Cal Poly offers "more than 150 undergraduate majors and minors as well as over 50 graduate programs," many of which are career-focused.7 Undergraduate majors like Wine and Viticulture, Agricultural Business, Dairy Science, Marine Science, and Recreation, Parks, & Tourism, help prepare students for local careers. Cal Poly's emphasis on experiential learning and entrepreneurism is also fueling our region's workforce development.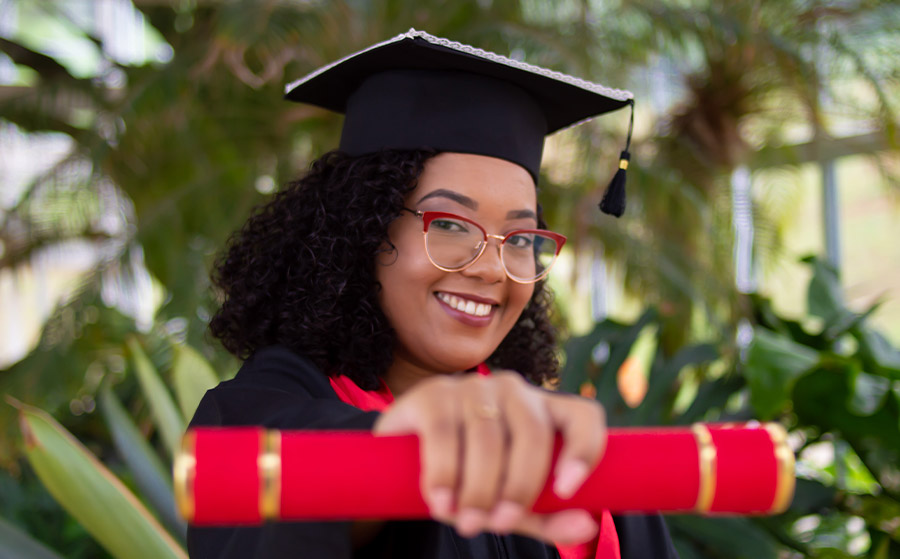 As California's Central Coast grows, so too does its need for employees with bachelor's degrees. According to Glenn Morris, "local business owners agree that bachelor's degrees need to be more accessible locally."8 Thankfully, there is a thriving network of educational opportunities that support higher education at all levels on the Central Coast! These institutions and organizations are working to serve the needs of the community and prepare students for jobs in the region.
As the Director of Workforce & Economic Development at Laurus College, I believe it's essential to include local employers in this process as advisors. Glenn Morris eloquently articulated the sentiments of business owners in seeing the need for a more educated workforce and for employees with bachelor's degrees. It's by understanding the changing needs of the region, that local colleges can best prepare students for the jobs that are available today—and into the future!
For more information about Laurus College's commitment to working with employers and industry experts on workforce development initiatives, please see my blog post, About the Program Advisory Committee.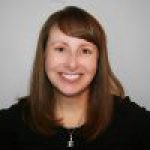 About Karen Edwards
Dr. Karen Edwards is the Director of Workforce and Economic Development at Laurus College. In addition, she serves as a Chamber Ambassador for the Santa Maria Valley Chamber of Commerce, an appointed member of the City of San Luis Obispo's Cultural Heritage Committee, and a member of the San Luis Obispo Chamber of Commerce's Economic Development Committee. Dr. Edwards has over twenty years of teaching experience in higher education, as well as experience in K-12 education and lifelong learning. She is a certified higher education professional and campus administrator with a wide range of expertise related to teaching, evaluative procedures, compliance standards, community outreach, inclusive communication, and productive problem solving. Dr. Edwards holds a Ph.D. and M.A. from Case Western Reserve University, and a B.A. from the University of Dayton.
---
References
Get the Skills for the Rewarding Career You Want
Is a fulfilling career and a brighter future right for you? Get more info...