Here at Laurus College, we like to spotlight some of our amazing instructors. All our classes are presented in real-time meaning you'll be interacting live with your instructor. Get to know Rory Decker, a Web Design Instructor who specializes in illustration, digital painting, and web design.
How did you get into web design?
I've always loved to draw and paint. I come from a military family and I remember drawing and coloring my whole life. I was lucky enough to have parents that really supported me and encouraged me to draw all the time.
In high school, I was taking an art class and we had a guest speaker from Disney who was a former graduate. The speaker gave the class an art test that included a lot of animation terminology and behind-the-scenes information that captivated me. Afterward, the speaker got in touch with me and asked if I was interested in interning with Disney. Unfortunately, I didn't have the funds to make that work but it hooked me and gave me that motivation to continue growing as an illustrator and artist.
I loved comic books and I admired Todd McFarlane, Frank Miller, and many others. As a young adult, I went to a lot of comic book conventions. At that time the conventions weren't nearly as big as they are now so I got to meet a lot of these artists in person and talk to them about their processes. One year they were doing portfolio reviews and I got my work just shredded by some artists I looked up to. It stung, and I walked out with my tail between my legs, but I did get some constructive feedback on how to get better.
While all this was going on, I was attending Laurus as a student and studying web design. Through Laurus, I learned how to use Adobe Photoshop and it blew my mind. Suddenly I could do these really crisp lines and awesome gradients and colors. I fell in love with digital painting and worked with my instructor to learn more and practice. That's where I started gaining confidence and started freelancing as an illustrator and graphic designer. It was the last part I needed to open my eyes to professional possibilities.
I got a freelancing job with a children's book while I was still a student. I got to sign books, and go to shows, and it was my first taste of being a professional freelancer. I learned quickly that if you aren't keeping up on your skills you can fall behind.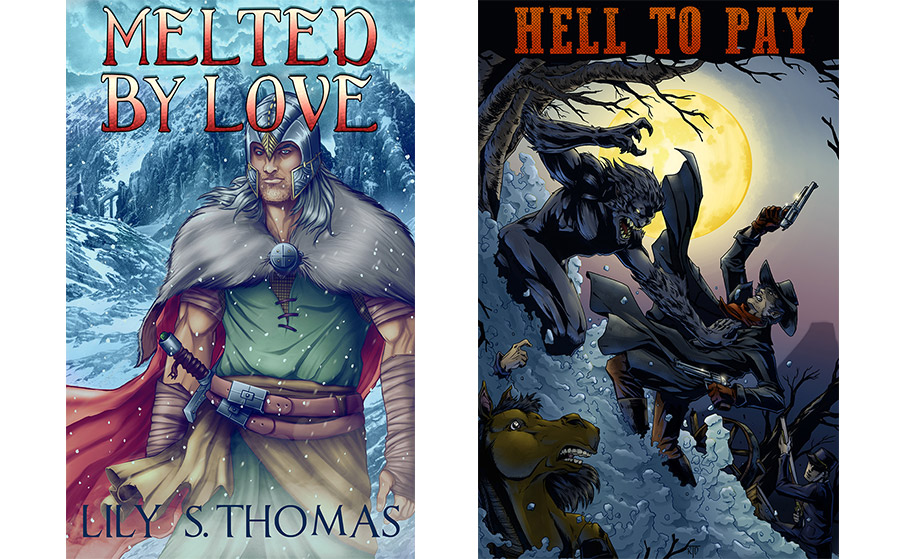 What do you like best about teaching?
The thing that keeps me coming back as a teacher is seeing the lightbulb turn on for other people. It's been a long time since I was a student, but I remember that feeling, and I recognize it in my students all the time. I love that burst of energy when someone says "Oh wow you can do that? I want to try that out!"
Students evolve as they go through the program. Their goals change, their interests change, but that evolution only happens through a series of lightbulbs as one leads to another. Seeing that happen and being able to facilitate that moment is the best part of teaching. It's why I've been doing this for over ten years.
I love the burst of energy when someone says "Oh wow you can do that? I want to try that out!"
The second thing I like is the challenge of building a team. I love the camaraderie. I think it's left over from when I played a lot of sports. Smoothing off the edges and getting people to work together and learn together is a way to re-experience that from my past. Having a conversation with 20 different people and getting them to understand your way of thinking is difficult. Sometimes we take that for granted, but that's what's awesome about Laurus.
What makes a good designer?
The web is interesting; design, in general, is interesting. It taps into both sides of the brain. Both the artsy side and the analytical side. Most of us might say we are dominant on one side or another. The best designers can hopscotch between both the artsy side and the analytical side. You have to be someone who can be creative and still work within parameters. You need the skills to work with these cool artistic programs but also with coding and scripting.
The best designers can hopscotch between both the artsy side and the analytical side. You have to be someone who can be creative and still work within parameters
You've just got to never stop learning. Good designers are constantly looking up new techniques and technologies or new ways to do things. You have to be voracious for information. It's a whole lifestyle. Of course, you can't run hot all the time, but it's all about having enough interest to stay ahead of the curb.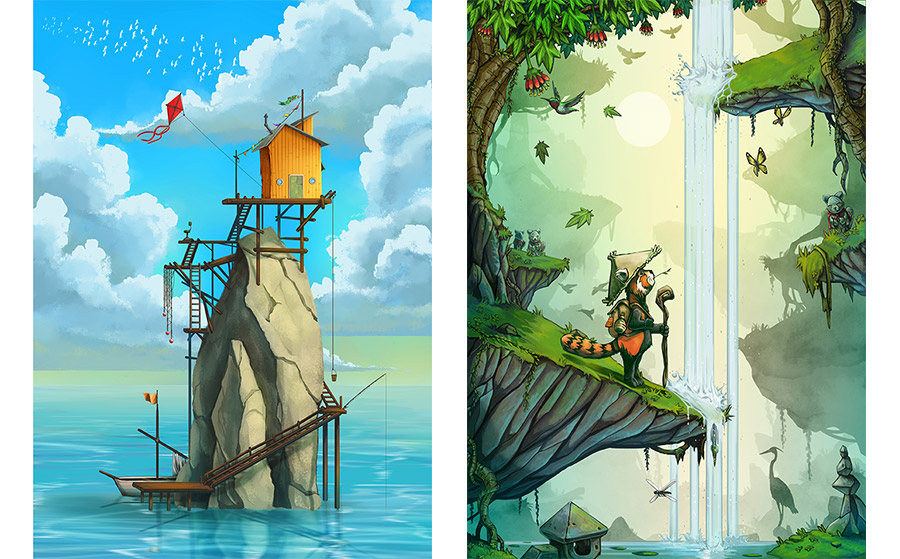 What advice would you give to students in the Web Design department?
The most important thing I learned was that you have to network. Keeping the lines of communication open is a powerful thing. Getting involved with your instructors and peers is a great way to open yourself to new opportunities.
I've been teaching for over 10 years and I've seen a lot of changes, but one thing that is still the same from when I was a student is the ease of communication with your instructors and with the school. Even though courses are online, students can still get in touch easily. The school has a very relaxed and friendly atmosphere. It's not something I experienced at other colleges I've attended where professors are up on a pedestal lecturing. I loved how classes feel more like a conversation and I've tried to keep that feeling in my own classes.
In addition, I find the most successful students are the ones who take responsibility for their education by going outside of the scope of the class. Get a personal project and work on it in your free time. Personal projects are the things that keep you coming back. If you get in this mindset of "ugh I have to go to class" it just becomes like high school. It's just a box you start checking off instead of something you love to do.
I find the most successful students are the ones who take responsibility for their education by going outside of the scope of the class
You have to have a passion for it. If you want to make a change in life, take on a new career and be good in that career you have to keep that fire burning. You can't get lazy. Once you get lazy you'll get passed by people who are willing to put in the work.
What advice do you have for someone about to finish the program?
Someone who sees the light at the end of the tunnel and is ready to be done has to make sure they have their goals set. Students need to follow up with instructors to look at their portfolios. It doesn't have to be perfect, just getting something started is a great step.
Work with career services. Get your resume in order and be able to back up everything on the resume. Be confident in your skills and know that you might have to take a test on that. Skills tests are a part of life in job interviews in this field. Working on skills will help you figure out what you want to do and help with getting your short and long-term goals in order. Talk with your instructor for ideas on how to practice skills.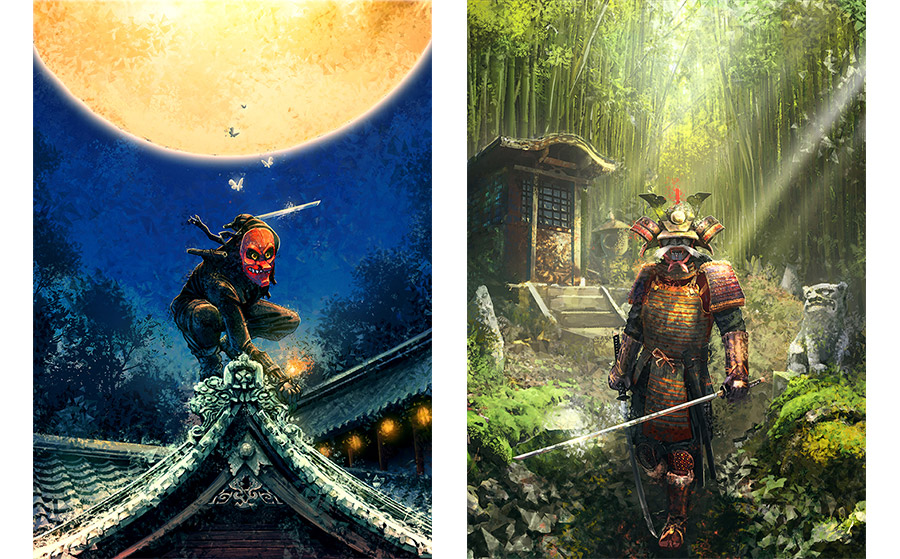 What are some goals students should consider?
My original goal was getting a 9-5 while I gathered my own clients. I planned to start doing enough client work to phase out the office job and start working on my own. If that's the route you want to go you have to be motivated and disciplined. You have to be your own sales force, marketing, payroll, project manager, accountant, etc. There's a lot that goes into it.
Paying attention in classes on business and soft skills is paramount.
Sometimes web students neglect their general education classes thinking they won't need that information but it is all important. Paying attention in classes on business and soft skills is paramount. There's no bit of information that is useless.
If you're looking to be your own boss you need to know how to manage yourself and a business at the same time. Get used to meeting deadlines, being professional, and treating classes and assignments like professional deliverables. Learn your personal energy levels and understand when to give yourself a push and when to give yourself a rest.
One big roadblock for 9-5 is experience. I don't recommend people work for free but I do recommend that people have passion projects. At some point, whether it be a foundation you love or a local charity, choose a project you believe in that you can dedicate yourself to. Passion projects are a way to get experience for paid positions. They let you learn and get real experience to help you get your foot into the door. Projects will give you the confidence to nail a job interview and get the career you're looking for. 
What do you like to do in your free time?
I used to spend a lot of time running and playing basketball and now it's a lot of running after my daughter. I draw a ton, of course, and I spend a lot of time working on freelance projects. I get paid to draw and paint and I can't think of a better way to spend my time. I make things for friends and family. I've made tons of pictures and posters for my nephews. I also read a lot about history, philosophy, and economics.
Want to Learn More?
Develop the knowledge to create website content and graphics, improve performance and capacity, integrate web sites with other computer applications, and convert written, graphic, audio and video components to compatible web formats. At Laurus College we offer an Associate of Science degree in Web Design and a Bachelor's of Science in Web Design and Development. If you'd like to know more about the careers available to grads of our Web Design & Development program and explore whether Laurus is right for you, learn more about how online classes work at Laurus College.
Get the Skills for the Rewarding Career You Want
Is a fulfilling career and a brighter future right for you? Get more info...