Here at Laurus College we are excited to have a group of local professionals that assist us with ensuring our curriculum is up to date and includes skills required by employers. This Program Advisory Council (PAC) is an integral part to creating a quality education and quality experience for our students.
This article was written by Juliana Ramirez of JR Bookkeeping Services, a PAC member for our Professional Business Systems program.
Why We Need Women in the Workplace
Women have been stepping up their game and making waves in the workplace, yet their representation is still woefully inadequate. Having more women in the workplace, elevates the game for everyone. Women in the workplace increase productivity and morale, and even higher profits. Additionally, female leadership imparts a focus on collaboration and creates an atmosphere of creative problem solving allowing for innovative ideas to percolate. Representation matters because it allows us to succeed together as one unit rather than work against each other– and what's more uplifting than that?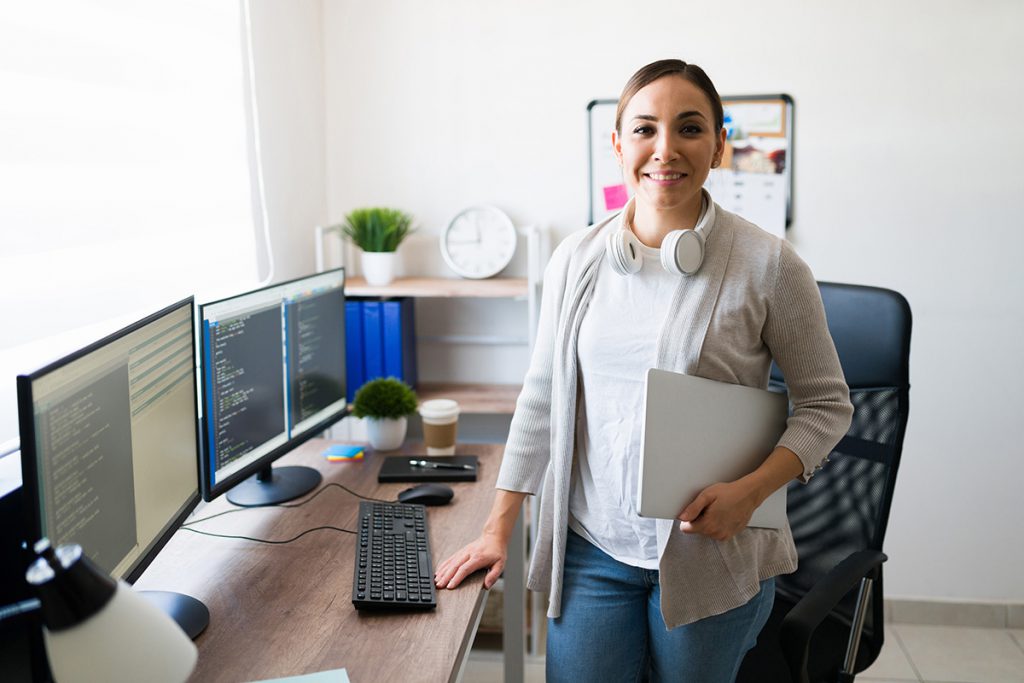 Positive Impact of Having More Women in the Workplace
Women have a lot to bring to the workplace and any business that fails to recognize this is missing out. Polls by Peakon have shown that companies with more women in their workforce experience increased job satisfaction, loyalty, and find more meaning in their work. Harvard Business Review reports that women in the workplace are more likely to reduce stress-induced burnout among employees. Therefore, taking steps to actively diversify your workforce is not only empowering for those involved but it could prove beneficial for the business itself too.
Job Satisfaction
Having more women in the workplace has several benefits beyond increasing diversity. Studies have shown that when teams are composed of both men and women, there is an increase in job satisfaction among team members due to better teamwork dynamics. The presence of women boosts morale by creating an atmosphere of compassion and mutual understanding.
Loyalty
There is also greater loyalty among employees when they feel respected and valued as part of a larger team effort. Greater loyalty among employees happens when we feel respected and valued as part of a larger team effort. When women are present, we often bring fresh perspectives and voices that may have previously been missing in the workspace. We amplify issues of diversity, equity, and inclusion and help ensure all groups are heard.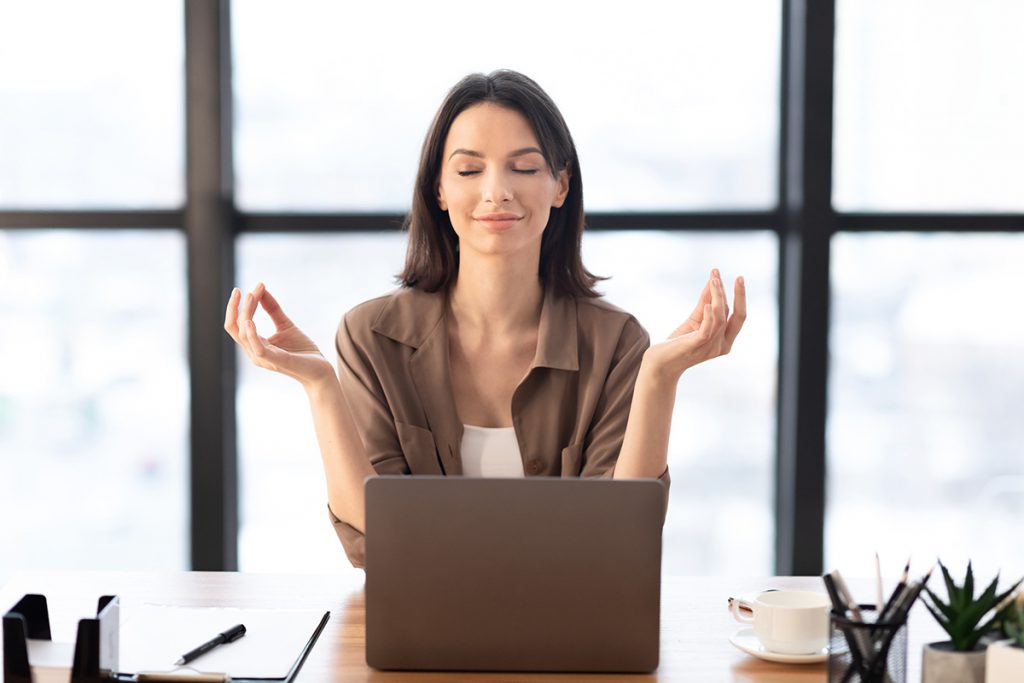 Decreased Burnout Rates
When you bring together people from different backgrounds, experiences, and perspectives, the results can be incredibly powerful. Not only do individual differences become strengths that benefit the entire group, but research suggests that having diverse teams leads to decreased burnout rates. This comes from the increased collaboration and understanding among individual team members, which creates an environment of greater sensitivity and empathy towards others. Even in times when we feel overwhelmed or unsure, support from our team reminds us that no one is ever truly on their own.
Of course it's not surprising that having more women in the workplace can have a positive impact. After all, women bring a unique perspective and diversity of ideas to the table. Women often have a unique perspective on how to approach problem-solving, leading to innovative solutions that can benefit long-term success.
What Makes a Job Attractive to Women?
Women have many factors to consider when searching for a satisfying job. For me, passionate work is essential–not only to continue being professionally engaged, but also to find enjoyment in what I do each and every day. Flexible hours allow for a better work-life balance that many of us are looking for due to personal and family commitments, something that should never be taken for granted. Additionally, leadership opportunities provide room for growth and change – qualities I believe everyone looks forward to and deserve. All in all, these aspects enable any woman to make sure they pick an attractive job with maximum returns.
Passion
Women want more from our job than just a paycheck. We want to make an impact and find meaning in our work. We don't just want to show up, do the job and leave – we are looking for career satisfaction that resonates with the values of our employers. Having the opportunity to pursue a career where we get to make a difference and be passionate about what we do is something that all working women strive for. What's more is when companies invest in us by offering resources or mentorship opportunities, it really allows us to confidently explore our potential paths and find a career that feels right.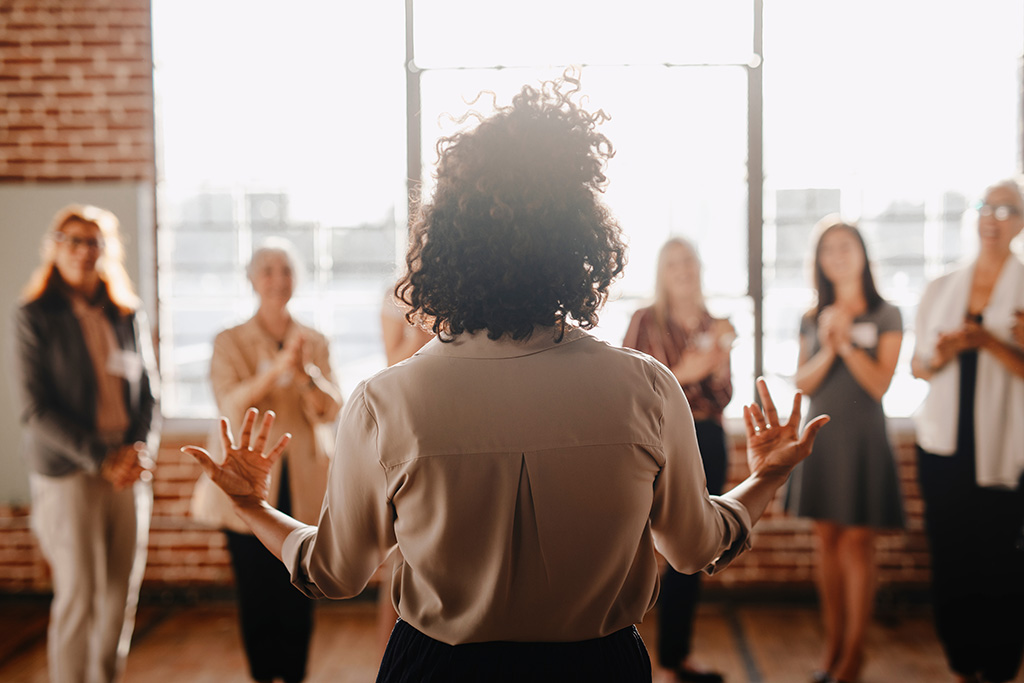 Flexibility
Working from home has become a staple of our lives since the onset of the pandemic, but for many women, it's more than just a stop gap. Women find themselves juggling different tasks at once and having to constantly switch between roles at home and in the workplace. So having an employer that is accommodating and provides flexibility with both where they work and their working hours can make all the difference. Moreover, offering telecommuting options could be a great way to retain employees. In the long run, everyone can all benefit from having a balanced work and home life. By taking this into consideration, companies may find that they have more skilled workers available to them while helping women achieve a better sense of well being at the same time!
Leadership Opportunities
As women in the workplace, many of us understand the pressure to take on every opportunity presented with enthusiasm. After all, we want to prove ourselves just as capable as our male counterparts. But when it comes to promotions, we approach a new leadership role with a level of apprehension that has nothing to do with money or desire for the job; we fear not being respected and supported. Women are looking for opportunities where we can make real strides in promoting our visions and expectations while still feeling supported. Women don't want precarious roles that carry high stakes and the possibility of failure. Instead, we're aiming for positions where our ideas will be welcomed, celebrated and put into action.
Encouraging Female Participation in the Workplace is Beneficial to Everyone
Women bring much-needed diversity into any office setting, resulting in improved job satisfaction levels, increased collaboration among employees, and decreased burnout rates overall. Furthermore, providing passionate work with flexible hours and leadership opportunities encourages female participation at all levels of an organization.
Jobs with meaningful opportunities for women to use their natural talents and passions should be encouraged. By offering flexible work arrangements that allow for a diverse range of life styles, organizations are more likely to draw in dedicated female personnel who want to reach their full potential at the workplace. Whether it's providing inspiring mentors or increasing possibilities for professional development, organizations need to create an environment where qualified women can take on important leadership roles. This will allow them to achieve success through their own hard work and ambition. Encouraging equal participation in the workforce is key—when everyone has a chance to make an impact, lasting progress is possible.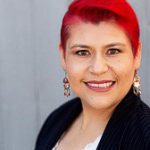 About Juliana Ramirez
Juliana Ramirez is a Dreamer, accounting professional, entrepreneur, 20+ years small business bookkeeper, workshop presenter, business adviser, community volunteer, and Certified QuickBooks Online ProAdvisor. Juliana has trained and helped multiple small businesses including her own. She takes pride in enabling clients to handle as much or as little of their business's accounting and bookkeeping as they desire.