By: Brad Koyak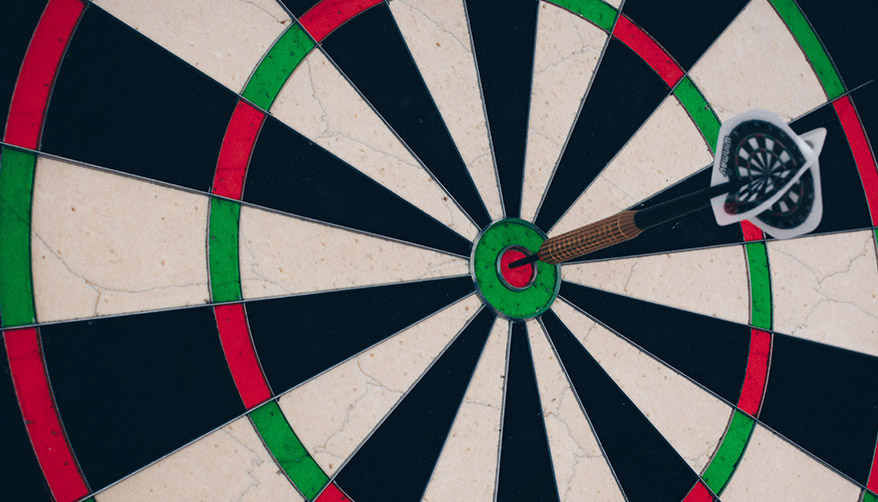 This post is the first in a series titled Digital Marketing where we will cover some of the most common platforms used by advertisers. This article discusses the concept of targeted display advertising.
Targeted Display Advertising
On average companies allocate 44% of their marketing budget toward digital marketing. Specialists predict that this figure will increase to 54% by 2024. Not long ago, television advertising was by far the number one channel for marketing efforts. Now, digital marketing is a $30 billion larger market than TV. There is no question that digital marketing continues to grow and diversify as technology grows and changes. 
Personal Data
2018 was a rough year for internet security. First, Facebook revealed that Cambridge Analytica collected personal data from up to 87 million users. Cambridge Analytica used this data to target election messages in a previous presidential campaign. Polar, a fitness app, was found to have a security leak that exposed names, addresses, and health info. In November (and again in 2020), Marriott disclosed that their data had been hacked and the data of over 325 million guests was stolen. Likewise, Google revealed a data breach that exposed the data of 52.5 million Google+ users. In other words, our personal data has become a major commodity. Why do companies keep this data?  Who purchases the data and what is it used for?
Programmatic Bidding
People view millions of websites, apps, and digital properties across a variety of channels and device types all day, every day. Trying to determine when your target audience is active and where they are is next to impossible. Programmatic advertising solves this.
Programmatic bidding is the buying and selling of online advertising in real-time. For example, If you have ever logged on to a website and watched ads loaded as over the course of a few seconds, you have seen this in action. 
Think of the programmatic market as a digital stock exchange. In real-time advertisers and marketers bid on inventory listed by content providers such as websites and digital TV networks. By using our personal data, programmatic platforms develop segment audiences using personal data and deliver ads tailored to those people. This is why such a large part of advertising budgets have shifted to programmatic channels. It is simply more effective than the "spray and pay" platforms of the past such as cable TV and radio, 
Now, of course, actual people aren't sitting around waiting for the "right" person to show up. Computers and algorithms conduct the actual ad buying in milliseconds using the targeting audience set up in advance. 
In addition to real-time bidding, companies use a machine learning algorithm to analyze campaign interactions. This allows them to study user behavior to make real-time campaign optimizations. This ability to direct your marketing budget to a specific target audience is why real-time target bidding has soared from a modest $17.5 billion dollars in 2015 to $45.72 billion in 2019.
What is Targeted Advertising
Studies show that only 3% of the people who see television commercials are actually interested or in the market for that product. At first, the internet was similar. Anyone over 30 can remember a time when web sites commonly used invasive and irrelevant pop up ads. Today, the internet is more sophisticated. In other words, companies can track user activity and use that data to create ads.
Have you have ever visited a site and viewed a product only see it stalking you across the internet? You've been involved in something called targeted display advertising. Companies identify someone as interested in a product or type of product and will display different ads to different users. Research has shown that users are more than twice as likely to click an ad that is relevant to them.
Marketing Personas
How does this work? Well, companies aggregate your data to create generic audience archetypes called personas. Think of it like FBI profiling. If companies know your browsing habits they can make assumptions about the type of products you might purchase.
Take this example, Karen likes to visit sites like HGTV. Advertisers can safely make the assumption she might be interested in ads from hardware stores like Home Depot or Lowes. If John is searching for houses on Zillow it's a safe assumption that John is in the market for a new home. John would be a prime target for ads from realty companies, mortgage lenders, lawyers, insurance specialists, and more.
Types of Targeted Advertising
There are three main types of retargeting or targeted display advertising
Contextual Retargeting

Search Retargeting

Site Retargeting
Contextual retargeting uses the content individuals consume online or their online reading habits to establish a user profile. This works even if you aren't looking at products or services. If you are online researching sleep issues or insomnia, companies can target you based on this content. You might start seeing ads from mattress or pharmaceutical companies
Search retargeting is when a company serves you ads based on what you searched for. When you enter a search term in a search bar, companies use that data to target you. For example, say you type "best mattresses" into a search bar. Advertisers are able to use that data and target you with ads from Sleep Number, or Mattress Express.
Site retargeting is the easiest to understand. Websites place a small file called a cookie into your browser when you visit the site. This cookie allows the site to follow you once you leave their website and target you with ads. If you have ever been on Amazon.com you have no doubt seen site retargeting in action.
Targeted advertising is far more effective than traditional media. For example, only 3% of viewers are likely to buy a Jeep based on a television Jeep commercial. If Jeep targets people who have recently researched Jeeps online, those people are much more likely to purchase. Therefore, targeted advertising produces better returns and makes advertising dollars go further.
Learn More About Targeted Advertising
If you like learning about targeted advertising or you're interested in a career in digital marketing consider pursuing a degree in Web Design and Development. Our talented and knowledgeable faculty bring years of real-world experience to the classroom to help you on the path to a new career.
Get the Skills for the Rewarding Career You Want
Is a fulfilling career and a brighter future right for you? Get more info...