Steven Marshall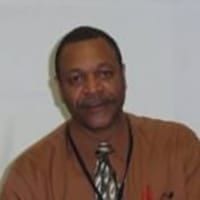 Teaching at Laurus since 2015
"Learning is fun"; that is the philosophy that Steven lives and teaches by. He retired from Chrysler after working there for 20 years as an executive in their Military and Public Electronics Division. Steven has a Bachelor's Degree from Athens State University and an Associate Degree from Stautzenberger College.
Steven has been teaching and mentoring in both the corporate and academia for over 20 years, bringing both his enthusiasm and energy into the classroom to empower and motivate his students. Steven loves technology and is excited about training the next generation of Information Technology professionals.
Get the Skills for the Rewarding Career You Want
Is a fulfilling career and a brighter future right for you? Get more info...