Here at Laurus College, we have several program-specific clubs. These clubs allow instructors to present additional information, critique student projects, and offer extracurriculars such as guest speakers. The Audio Video Production Club connects real industry issues and skills with students who have a passion for taking their craft to the next level.
---
What Camera Should I Get?
This is a common question I hear from students all the time. They want to know what the best camera is for school, for freelancing, or just for all-around use. This is kind of a loaded question, however, because the real answer is found in this quote by the photographer Chase Jarvis:
The best camera is the one you have with you.

-Chase Jarvis
Now this quote can mean a lot of things, but for today we're gonna use it to talk about a camera you always have with you: The one attached to your smartphone.
The Camera in Your Pocket
The fact is, smartphones cameras have become remarkable over the last few years. If you Google short films made on an iPhone you can find feature films, commercials, all sorts of stuff.
Using a Smartphone as a Camera
I originally came from Chicago where I taught film at Colombia college for 26 years. I've been making all kinds of films for over 35 years. Everything from documentary and narrative. My niche has always been directing, but my side gigs were music composition and sound design and I've always been a pretty decent camera person.
A few years ago I moved to Las Vegas and about a year ago I took a freelance job. It was for an organization that needed a film to apply for a grant. I was able to get to them quickly but because there was a very limited timeframe I had a very minimal crew.
We brought a slew of equipment. My Panasonic Lumix GH4, about 12 various lenses, lighting sound, cables, tripods all this cool stuff. But at the end of the day, I wound up shooting the entire video using my phone.
Why Choose a Smartphone Camera?
We wanted to make it feel more like the CEO was talking directly to potential donors. Sometimes all the tripods and cables and cameras can be a barrier between you and the subject. Furthermore, when you have a minimal crew it's hard to be intimate with the subject because you're spending all your time working with the equipment.
Using a phone lets you get up close and personal. For something like this, it made the subject more relaxed because I wasn't hidden behind all this equipment. Sometimes technology gets in the way.
Another good reason to consider using a smartphone is for unique and unusual angles. Using a small camera like a smartphone allows you to get right down on the floor or right up next to a subject without a lot of prior setup.
Smartphone Camera Equipment
These are a few suggestions for equipment if you want to film using a smartphone.
Smartphone Camera Handheld Stabilizer
One of the things I used is the DJI Osmo Mobile 3. A handheld stabilizer like this allows you to get right up next to the subject and it still keeps everything nice and stable.
You have seen similar smartphone camera stabilizers on the Food Network. A fascinating thing about COVID was how shows had to change their format during the quarantine. Some of the cooking shows during this time were shot by the host's family using equipment like this. Check out this episode of The Kitchen with Katie Lee.
Smartphone Microphone
Another thing you have to worry about is sound. This Shure MV88 Portable iOS microphone is one that I use a lot. Unfortunately, it doesn't work as well when connected to a gimble because it throws the weight off. I'm sure that soon there will be microphones specifically for that. In the meantime, it's a good idea to use a double sound system to be sure you're recording the audio.
Sound Recorder
One of my other favorite tools is the Zoom H4n Pro. I wish mine would break so I can buy a newer version, but it has been working fine for years. This is what we used for the double system sound. We recorded the audio on this device and also created the audio on the phone and merged them in Adobe Premiere. These recorders are phenomenal workhorses even without additional equipment.
Shotgun Microphone
Speaking of additional equipment, this Sennheiser MKE 600 Shotgun Microphone can extend your audio recording capabilities. This is a microphone I recommended to use along with the Zoom.
You can stick these on a boom pole like the LyxPro Portable. The type with internal cables is awesome because it helps from having cables everywhere. I recommended staying with brands like Sennheiser, Sony, or Audiotechnica for shotgun microphones.
Lighting
Finally, you'll need some kind of lighting. A black gold photo studio umbrella is one of my favorites for a nice gold look. What you want to do is go as flat as you can especially if you're by yourself, flat with a little bit of color. If you've got some people that can focus on lighting you can do a nice key light and back light.
Other Equipment
When you do stuff like this, you should use a clapper board. If you don't have one you can actually use your hands and put them together like you're clapping. The purpose of the clapper is to synch up the clap noise to the video when using external sound.
Filmmaking on a Budget
You don't need any of this equipment to use your smartphone camera to tell stories. The biggest expense is audio. Doing something with a voice-over or adding sound effects later can help cut down on equipment costs.
App of the Month: 2 Stem Pro
I like to do Karaoke, but sometimes they don't have the songs I like to sing. Bob Seger did an obscure song called Even Now with a great piano track and I really wanted to sing it. I thought to myself, there's got to be applications that will strip the voice so that I can do it as a karaoke song.
I tried out this app 2 Stem Pro and it not only eliminated the voice, but it also separated the bass, drums, guitars, and pianos into different tracks. I was then able to import those tracks separately into Pro Tools.
The individual quality of the split tracks was not amazing, but the cool thing about it is it allows you to accompany the other tracks yourself. You can replace the guitar with your own instruments or insert your own vocals along with the actual tracks from the song. I've been having a lot of fun re-recording the track for this song.
Short Film: Spider
During this meeting we discussed the short film Spider by director Nash Edgerton. This film was shot exclusively on DSLRs, just regular cameras. It includes a lot of really awesome long shots and some cool special effects. I highly suggest checking it out!
The Audio Video Program at Laurus College
The Bachelor of Science degree in Audio Production equips students with a broad-based foundation in recording, editing, mixing, and producing audio. The goal of the program is to help students develop the creative and technical skills essential to pursuing a successful career in the audio production industry.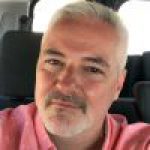 About Carter Martin
Carter Martin is a business owner, an educator and an independent filmmaker.
Get the Skills for the Rewarding Career You Want
Is a fulfilling career and a brighter future right for you? Get more info...